Follow thejudge13: Why not follow thejudge13 by email. Click on the button at the top right of the page to receive an email when (and only when) a new article hits the interweb. WE REACHED 500 email followers yesterday only in thejudge13's 14th week and just under 400 by twitter.
thejudge13 archive: For readers new to thejudge13 (even though we've only been going 15 weeks) while news is a little thin in the winter I'm posting links to articles you may have missed. Today's is "A Motorsport Social Revolution".
Nielsen leaves Caterham: This for most of you is not news now, but as Christmas approaches I'm not always able to jump on every breaking news story and discuss it immediately. What I find interesting is that due to a few chats I've had recently with Caterham people, I've gained the distinct impression that the team feels it is lacking leadership and feeling a little disjointed.
If you check my daily posts over the last week or so I've suggested regularly that Marussia appear a stronger until going forward and that I could easily see them beating Caterham next year when they get the very clever Williams KERS system up and running.
For those of you who are not aware of Nielsen, here's a quick potted history of his F1 experience. He joined F1 in 1986 with Lotus and worked his way up to become Quartermaster for the team. He joined Tyrrel as part of the management team and was with them until they shut up shop in 1998.
Nielsen ended up with Mike Gascoyne and Bob Bell at Renault in 2000 and was with the team until 2011 when he took up his present role of Sporting Director at Caterham. Rumours are he will join Mercedes and be re-united with Bob Bell – interesting though it's the second management 'move' in a couple of days after Mark Gillan, chief of Op's at Williams left to 'spend more time with his family'. He'll pop up somewhere soon.
Anyway back to why I think Caterham have troubles. Despite the recent conversations – teams with Paternal Billionaire owners do have leadership troubles. The final decision maker and point of contact at times becomes blurred. Both Mallya and Fernandes have interests that take them away from their F1 teams sometimes for a few weeks and race weekends.
I great example of this was back in January this year. It was the final day of testing in Jerez and I was sat in the team motor home. Truli was driving and Fernandes was not happy with the lap times relative to the other teams. If I remember correctly he demanded Heikki take over and insisted on some good laps for the team sponsors who were present. What I do remember is that by Barcelona less than 2 weeks later, Petrov had taken over and Truli was out.
That day in Jerez the team were working on long run tyre degradation – it was irrelevant that their times were relatively slower than the others around them. The senior Caterham manager running the day was not happy with Fernandes – plenty was said when he was not around – most of it unrepeatable here.
Billionaire team bosses don't get stuff like this – and even if they do – the urge to interfere and override is at times overwhelming and because they can – they do. This creates uncertainty in the team and the team operates in one manner when the boss is not there and another when he is.
In this respect Ferrari have it bang on. Luca is the Godfather and to be revered and feared of course, but in the garage at the track – Dominicali has absolute authority and LdM does not interfere. He does interfere in the media by contradicting at times his senior staff and can be provocative towards the drivers – but this doesn't affect the operational lines of authority from day to day anywhere near as much as the occasional pit wall visitor boss who demands which drivers do what and when.
Billionaire team bosses do appear have a paternalistic relationship with their team, much more so than in team's like McLaren, Red Bull and Ferrari. I was chatting to one of the Caterham guys parachuted in by Red Bull to run the KERS system last year and he told me that Caterham was more like a happy family and Red Bull was a driven culture which at times verged on insanity. It was clear he was relishing his deployment from the Championship winning team to one at the back of the grid.
Quotes from 2012: News is really thin on the ground. Besides Kimi on pit radio and the amusing swearing on the podium in Abu Dhabi – which forced the FIA to rather dictatorially write to the teams and threaten cursing ban on the drivers – there have been some amusing things said. Here's some…
An Indian journalist – presumably trying to help his readers relate better to F1 – was trying to get Vettel to draw the similarities between a horse and a racing car. Vettel replied, "The car is not a horse. Yes it occasionally loses something like oil or gasoline, but it smells better than when a horse loses something."
Webber to Vettel as they shared the same flight  from India to Dubai. "If the plane crashes now, it would be very bad for the constructors' championship."
"Apparently the Germans have given all their money to Greece." Ecclestone's attempt at irony when commenting on the financial troubles at Nurburgring.
Vettel over his incident with the Kart in Malaysia, "As in real life, there are a few cucumbers on the roadside, you have to consider if driving is the right job for him."
"I'm hopping around like a rabbit". Vettel on pit radio in Monaco qualifying complaining about lack of grip.
After yet another car failure, Schumacher is questioned why it appears to always happen to him, "Maybe I'm the test driver for the team."
An irritable Massa after a brush with Schumacher, "Michael is not getting any younger. This is quite normal. Or does anyone think that a football player at 43 ​​years could still be world class?"
Vijay Mallya was downgraded by Forbes rich list from a billionaire to a mere $800 millionaire. When asked how this made him feel he mused,  "I thank the Almighty that I was taken off the billionaire's list. This means less envy, Less crazy and less unjust hostility. I've learned the hard way that in India you should not show you are successful.
"We all had to change our underwear once." Horner following the near crash with Button running behind Vettel under the safety car in Singapore.
The day of the Spanish GP was the day Spain played in the final of the European Football Championship. Alonso noted "If Spain wins, I don't think I'll have many mechanics for my pit stop."
Alonso is asked for his views on the German complaints about in government spending in Italy, Greece and Spain, "I'm not a political person, but I've just won in Germany, as a Spaniard, in an Italian car designed by a Greek".
"I do not starve or dehydrate to keep up with the little guys", Jenson Button
Thailand: Mr. Big says Thailand is on 2015 calendar and backed 60% by the government. Yeah right….we believe you Bernie – you still haven't sorted 2013 yet and the cars hit the track in 5 weeks time.
Williams: Memories for the fans – with 5 days to go untilChristmas, they post this picture of the famous Red No. 5 – not so chunky here.
Valencia reaction to Barcelona: We reported yesterday Barcelona had found a rich sponsor and was reneging on their deal with Valencia to share the Spanish GP on alternating years – as happens in Germany. Apparently – but unsurprisingly – the reaction from Valencia is one of surprise.
A Valencian government source is quoted by Marca sports newspaper: "There was an agreement between the (Valencia and Barcelona) president's over the alternation. With the formation of the current Catalan government there may have been a change, we do not know. Understand that for our part we have worked for the continuity of Formula 1 in Valencia through the alternation, which for us gives the Grand Prix rationality through increasing revenue and reducing costs."
As I suggested yesterday, a matter of Spanish regional rivalry and pride may yet sort out his missing race for 2013. The problem for Valencia is that they are not on the 2013 calendar, and it is unlikely if they drop out this year that they will be re-admitted in 2014. So if they wish to retain F1 they have a chance to solve Mr. E's 2013 calendar conundrum and in doing so get back on the annual calendar.
Berger replacing Haug: Sometimes the mainstream F1 press are so obvious and transparent in their 'non-stories' its bewildering anyone bothers to read them. I know news is slow at the moment but AutoSport have a 3-400 word article entitled, "Berger denies he could replace Norbert Haug at Mercedes".
The amusingly say, "Speaking to AUTOSPORT about his future plans, Berger insisted that any talk that he was in the frame for a role at Mercedes was wide of the mark". Then all we have from Gerhard is – "Absolutely not, there have been no discussions at all". That is it – nothing else – no more comment in a page of words claiming Berger denies he could replace Haug.
I'm sorry if I'd passed Gerhard at the men's urinal for 30 seconds I would have got more out of him than that. So how did Autosport get this 'story'?
AS: Ring, ring….ring, ring….Hello is Gerhard there please?
GB: Speaking (in German accent of course)
AS: Hi, just calling because we're going to do a story about you possibly joining Mercedes Benz to replace Norbert – have you had any chats with them about this?
GB: "Absolutely not, there have been no discussions at all".
….okay at this point during my urinal break I would then say something like, "Is it something you'd consider" or anything relaxed and chatty really….but no. All we get is "Absolutely not, there have been no discussions at all". You may remember on the Friday after the final race in Brazil, the deadline for an appeal over the race outcome was approaching. AUTOSPORT broke the news,
"Exclusively speaking to AUTOSPORT, a source from the FIA has confirmed the race result will not be reexamined and no contact has been received from any competitor". Literally 2 mins later, Ferrari released a short statement saying they had written to the FIA and received a response and the matter was closed. The Autosport exclusive was re-written quickly and in 10 minutes had no reference to the 'exclusive source' who had told them no contact had been made from a competitor.
I don't know how good AUTOSPORT's finances are but Adam Cooper who has been doing their race reviews for many years tweeted he'd written his last following Brazil. This article is pathetic and looks like it was written by the janitor – it infers under no forseeable circumstances COULD Berger join Mercedes – based on 9 words of his that confirm simply there has been no contact to date.
This is most likely a made up story – unless Gerhard slammed the phone down on them in disgust and "Absolutely not, there have been no discussions at all" is all they managed to get – which I think seems unlikely.
I have to say I can't understand what future the "he said, we said, they said" F1 media brigade and further I don't get why anyone would pay for the glossy publications that cost $60-70 a year. Do any of you thejudge13 readers buy F1 amgazines – and if so I'm interested as to why. Maybe I'm missing something.
German F1 journalism: On the other end of the spectrum I have to say the German tabloid type press are fantastic in their F1 coverage. Not necessarily for quality in depth comment, but for the entertainment value. Uk F1 media is so serious. Here's an example of what I found today. I love the title of the second catagory – who thought of that?
Rambo of the year: Romain Grosjean
Pastor Maldonado's claim for this prestigous award was impressive, but the title of "Crash Kid" can only go to Romain Grosjean. The mass carneage he created at Spa-Francorchamps was one too many, so at Monza he had to sit on the dunces chair. After the next accident in Japan, Red Bull boss Marko called for a 3 day 'naughty step' punishment for the "insane Frenchman". Ecclestone mockingly suggested to facilitate his transitional rookie year Grosjean maybe ought to get his eyes checked out.
Fangio of the year: Nico Rosberg
He took the victory that many thought was reserved for record world champion Michael Schumacher: The first in the Silver Arrow since the legendary Juan Manuel Fangio in nearly 57 years to win a GP.
Shame the UK publication the Sun is so obsessed with Premier League Football. They'd give the German's a run for their money I'm sure.
Lotus: Not sure why they have a picture from 'Titanic' on the front page of their web site. http://www.lotusf1team.com/
The end of the world: Is apparently tomorrow, though as I write this it is 01:01 tomorrow 21st December in Melbourne. Maybe God was born in England and lives on GMT time so we have another 10 hours. Anyway, here is the weather forecast.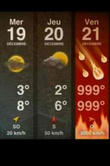 FIA stewards: I'm SPEECHLESS. This is probably the most impressive thing I've ever seen on the F1.com website -= yet that doesn't take much. Much of it is known to me already, but it saves me doing the piece I was going to do on stewarding.
Of course nothing from FOM comes without censorship. I love the way they skip over the issues following Vettel's stopping on track where the stewards accepted a 'force majuere' argument from Red Bull and issued no penalty. Only when a bloke with a measuring container trundled up several hours later saying the car was under fueled was this decision reversed.
Also the reason why decisions post qualifying such as Hamilton in Barcelona, Vettel in Japan and Vettel in Abu Dhabi take 4-5 hours is ignored. In fact when you consider the people and technology it's even worse these matters take so long. Also nothing on safety car deployment and future ways of doing race management better.
Charlie says in the article, "That's why decisions are sometimes taken that people have trouble understanding, but they simply don't have all the information the stewards do." Simple answer to that Charlie – come and speak to us and explain the decisions that required action and those that were considered but didn't. Would be great for F1 fans. Problem is they'd have to be consistent.
On this day in F1, Dec 20th
1992
Ayrton Senna took to the wheel of a Penske Indy car in a secret test in Phoenix, Arizona. Fed up with the domination of Williams in F1 Senna considered taking a year out. Encouraged by his friend Emerson Fittipaldi he tested the IndyCar – he beat Fittipaldi's lap time by half a second. Nigel Beresford, head of engineering remembered the day: "He came back into the pits and said 'thank you very much, I've learned what I need to know.' Then he got out of the car and that was that." Senna decided to stay in F1 and never drove an Indycar again.
Thanks to @LeighOGorman for digging up this clip. Senna was about 1 second shy of Emerson's time, but left the Penske engineers surprised at his natural flair and aptitude.
1968
Austrian driver Karl Wendlinger was born in Kufstein. He competed in 42 grand prix between 1991 and 1995 for Leighton House, March and Sauber but was inconsistent. His best result was fourth – which he recorded in the 1992 Canadian Grand Prix, the 1993 Italian and in 1994 in San Marino. After F1 he moved on to have a successful career in sports and GT cars.
(This page will be updated through the day – as F1 news breaks)
Help us understand how many people regularly read thejudge13 by following the blog in 1 of 2 ways.
1) You can follow on twitter (box to click in right hand column) if you are part of the twittersphere and retweeting our tweets that announce a new article helps spread the word and keep us high in the # tags we advertise within.
2) Alternatively you can follow us by email. Click on the button at the top right of the page to receive an email when (and only when) a new article hits the interweb.